Venezuela's President Nicolás Maduro has announced he will be asking for volunteers to test the Covid-19 vaccine developed by Russia.Russia was the first country to officially register a vaccine against the coronavirus on 11 August.But experts have questioned whether it has undergone the necessary testing.The Venezuelan government, which has received billions of dollars in loans from Russia, said it would be willing to take part in clinical trials.
Call for volunteers
"In the coming days, we'll be asking for volunteers to get vaccinated," President Maduro announced on Sunday.Russian scientists had said early-stage trials of their vaccine were a success – although the vaccine's approval by regulators comes before the completion of a larger study involving thousands of people.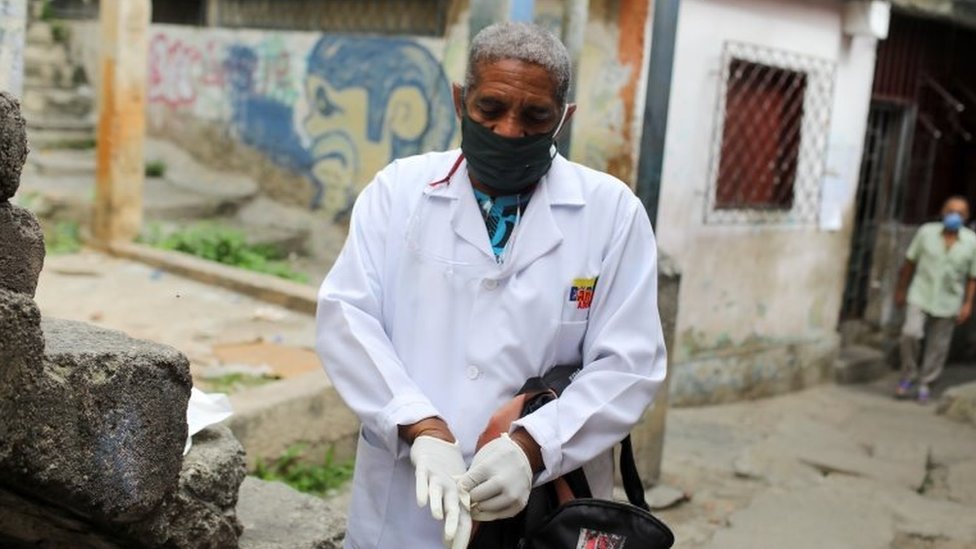 Mr Maduro's statement indicates that Venezuela does not have the volunteers yet, suggesting that Health Minister Carlos Alvarado jumped the gun when he said 10 days ago that Venezuela had offered Russia "500 volunteers to participate in vaccine trials".The Venezuelan government has also said that it was ready to participate in testing of Chinese and Cuban vaccines against Covid-19.