Germany's centre right has fended off a challenge by the far right in the last regional test before national polls in September, partial results show.
The Christian Democrats (CDU) of Chancellor Angela Merkel won 37% of the vote in the state election in Saxony-Anhalt, in the former East Germany.
It did much better than opinion polls had predicted.
The far-right Alternative for Germany (AfD) took 21%, after nearly equalling the CDU in the opinion polls.
Mrs Merkel has dominated German politics as chancellor since 2005, leading an uneasy coalition with the CDU's old centre-left political foe, the Social Democrats (SPD), after the last election in 2017.
A centrist regional leader, Armin Laschet, has been picked to succeed her as the CDU's chancellor candidate in the September election.
How did the parties do in Sunday's election?
The CDU has dominated Saxony-Anhalt since German reunification in 1990 and its current Premier, Reiner Haseloff, looks set to return to power at the head of a coalition.
Even if they had won the largest share of the vote, the anti-immigrant AfD would not have been able to govern, as the smaller parties had ruled out any deal involving it.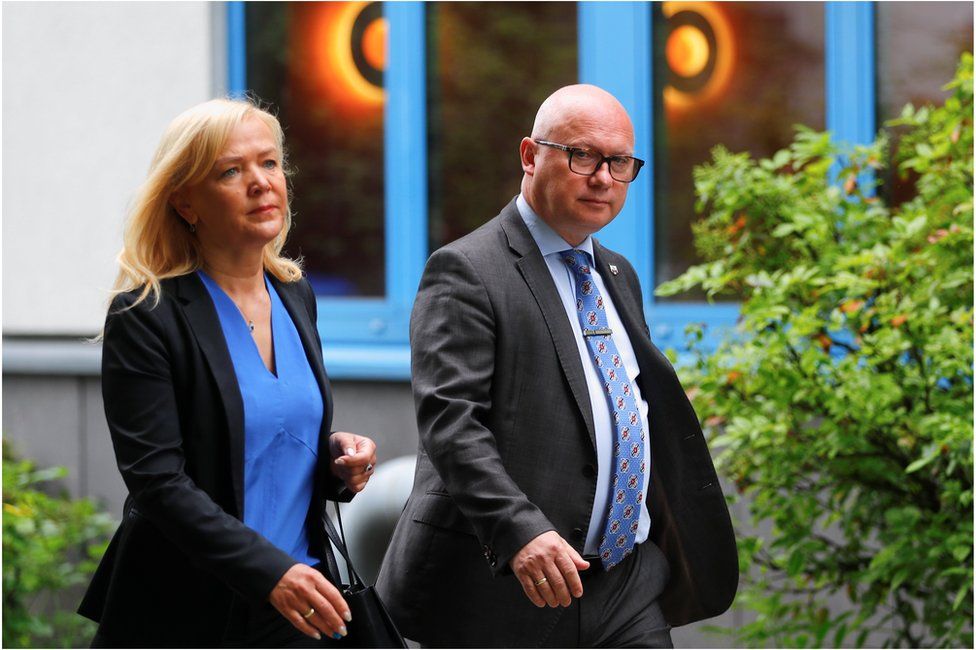 According to the partial results:
Die Linke, set up by former East German communists, came third with 11%
The SPD won 8.4%
The liberal Free Democratic Party (FDP) won 6.4%
The Greens won 6%