Bulgarian-born artist Christo, best known for wrapping buildings and famous landmarks in fabric or plastic, has died at his home in New York, aged 84.
He passed away of natural causes on Sunday, according to a statement posted on the artist's official Facebook page.
Christo, who always worked with his wife Jeanne-Claude, famously covered the Reichstag in Berlin and the Pont-Neuf in Paris with reams of cloth.
His artworks "brought people together" around the world, the statement says.
"Christo lived his life to the fullest, not only dreaming up what seemed impossible, but realising it," it reads, adding that the couple's art "lives on in our hearts and memories".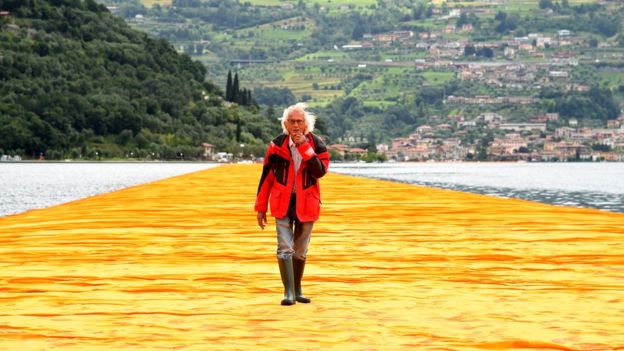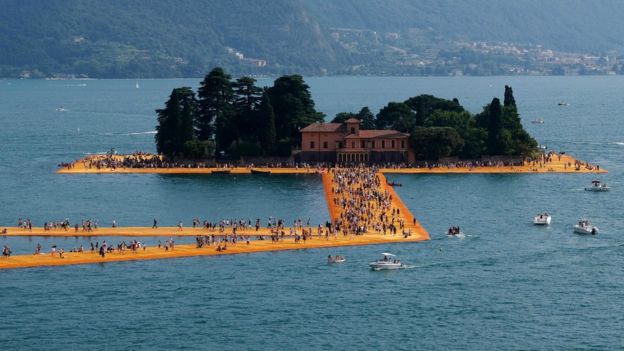 A 2016 installation entitled The Floating Piers consisted of 100,000 sq m of bright yellow fabric floating on polyethylene cubes on Lake Iseo, in Sulzano, Italy.