Violent protests have erupted in at least nine cities in Bolivia amid ongoing confusion about the result of Sunday's presidential election.
Suspicion arose among opponents of the incumbent, Evo Morales, after the quick count was surprisingly halted.
His main rival, Carlos Mesa, said the quick count's results were fraudulent.
Counting is still under way with Mr Morales in first place but currently with not enough of a lead to stave off a second round.
What do the counts show?
Bolivia's Supreme Electoral Tribunal is currently running two separate counts. The quick count, at 95.6% of votes verified, puts Mr Morales ahead of Mr Mesa with a lead of 9.33 percentage points.
That is just short of the 10-percentage-point advantage he needs to win outright in the first round.
If that result were to be confirmed, Mr Morales and Mr Mesa would face each other in a run-off on 15 December.
The detailed count shows the two neck and neck. With 72% of the votes counted, Mr Morales just had a 0.58 percentage point lead over Mr Mesa, making a second round highly likely.
Why is there controversy?
Hours after polling booths closed on Sunday, the Supreme Electoral Tribunal released the first results of the quick count.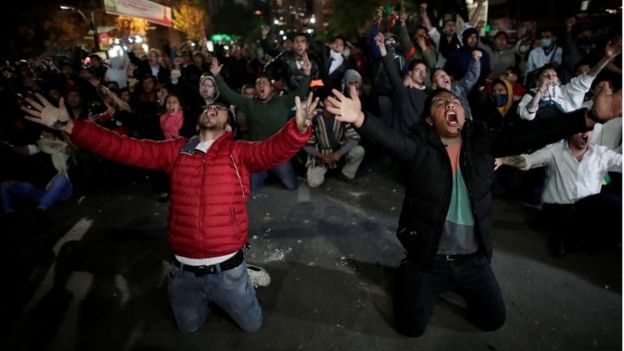 With 83.8% of the votes verified, its website showed Mr Morales leading with 45.3%, leaving Mr Mesa in second place with 38.2%.
That result suggested there would be a run-off, prompting celebrations in the campaign camp of Mr Mesa, who jubilantly declared: "We've made it to the second round!"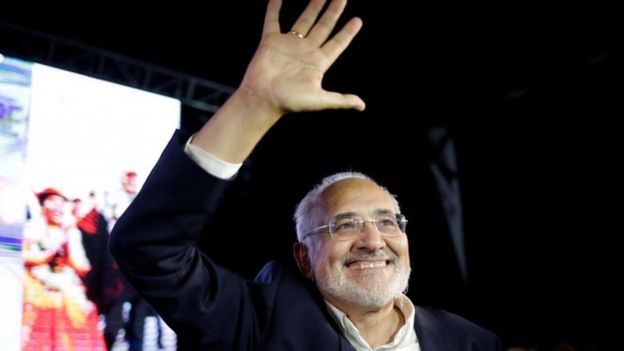 But then the website with the quick count stopped being updated for 24 hours, prompting electoral observers from the Organisation of American States (OAS) to express their concern.
As counting was suspended, Mr Morales told his supporters he was confident that when votes from rural areas were tallied, there would be no need for a run-off.
When the quick count was finally updated on Monday evening, Mr Morales had a lead of 10.12 percentage points – just wide enough to stave off a second round.
The OAS electoral mission called the change "drastic and hard to explain".
"We hope that the result of the final calculation will adhere to the will of the voters expressed at the poll," the OAS electoral observation mission said.
What was the reaction?
At that point, protests broke out in cities across Bolivia with disgruntled voters reportedly setting fire to ballot boxes in the cities of Sucre and Tarija.
Thousands of Bolivians also demonstrated outside the hotel in the city of La Paz where the Supreme Electoral Tribunal had gathered to process votes.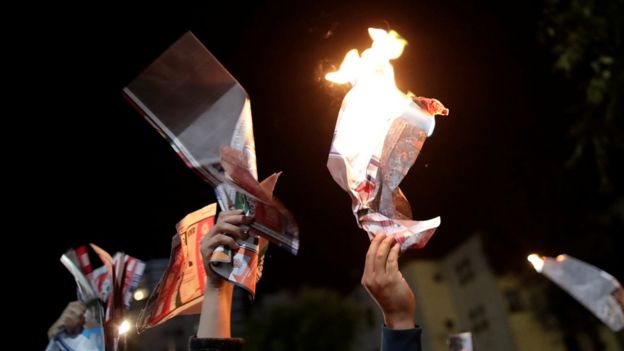 Mr Mesa denounced the updated results: "We are not going to recognise those results that are part of a shameful, consummated fraud that is putting Bolivian society in a situation of unnecessary tension."
"We trust citizens won't accept this," he said, speaking in the opposition stronghold of Santa Cruz. "This government has created an impossible situation. It's mocking the popular vote."
An opposition group in Santa Cruz has called on residents to take part in a general strike starting at noon (16:00 GMT) on Tuesday.
Michael Kozak, the top US diplomat for Latin America, took to Twitter to denounce what he said were the "attempts to subvert Bolivia's democracy".