Brazil's environment minister, Ricardo Salles, has been heckled at a meeting on climate change over the record number of fires in the Amazon.
Satellite data published by the National Institute for Space research (Inpe) shows an increase of 85% this year for all of Brazil.
Some of those at Wednesday's meeting shouted "the Amazon region is burning", as Mr Salles stepped on to the podium.
Conservationists have blamed Brazil's government for the Amazon's plight.
They say Brazil's far-right president, Jair Bolsonaro, has encouraged the clearing of land by loggers and farmers, thereby speeding up the deforestation of the Amazon rainforest.
On Thursday Mr Bolsonaro said the fires were being investigated but said that the government lacked the resources to fight the flames.
He also denied he had blamed NGOs for lighting the fires, a day after appearing to suggest they had done so as revenge for his government slashing their funding.
The largest rainforest in the world, the Amazon is a vital carbon store that slows down the pace of global warming.
What happened to Mr Salles?
He took to the stage at the Latin American and Caribbean Climate Week in the Brazilian city of Salvador on Wednesday.
The conference, organised by the United Nations, aims to promote action on climate change in the region and is attended by representatives from non-governmental organisations, businesses and educational organisations, among others.
As soon as his name was announced most of those attending the opening session of the plenary booed and shouted, only a few people clapped.
What are people upset about?
Climate activists and conservationists have been scathing about the government of Jair Bolsonaro and its policies, which favour development over conservation.
They say that since President Bolsonaro took office the Amazon rainforest has suffered losses and an accelerated rate.
Their anger was further fuelled by satellite data showing a steep rise in fires in the Amazon region this year. The figures suggest there have been more than 75,000 fires so far this year for the whole of Brazil, compared to just over 40,000 over the same period in 2018.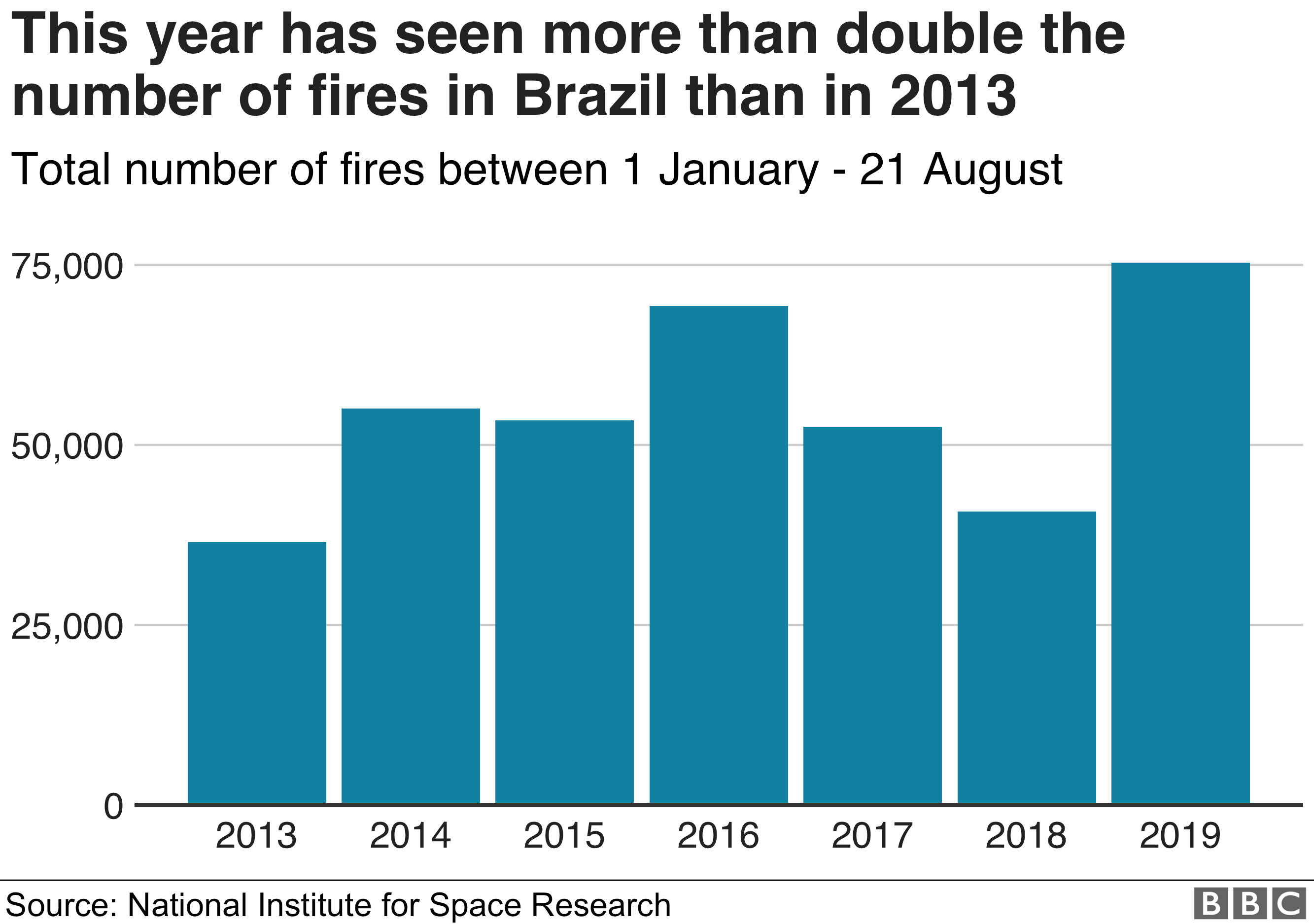 The figures and satellite images showing most of the state of Roraima, in northern Brazil, covered by smoke have shocked many Brazilians and triggered a global Twitter trend under the hashtag #prayforamazonia.
The US space agency, Nasa, has on the other hand said that overall fire activity in the Amazon basin is slightly below average this year.
The region is home to about three million species of plants and animals, and one million indigenous people.