None of the companies involved in the refurbishment of Grenfell Tower have accepted responsibility for the deadly fire, an inquiry has heard.
Firms expressed "no trace" of accountability despite previous findings that the work did not comply with building regulations, counsel to the inquiry Richard Millett QC said.
His remarks were at the start of the inquiry's second phase, which will look at issues like the block's cladding.
The 2017 London fire claimed 72 lives.
Mr Millett's remarks come days after a newly-appointed fire inquiry panel member quit.
Mr Millett said that, with the "sole exception" of the Royal Borough of Kensington and Chelsea, all organisations had denied responsibility in "carefully crafted statements".
"Any member of the public reading those statements and taking them all at face value would be forced to conclude that everyone involved in the refurbishment of Grenfell Tower did what they were supposed to do and nobody made any serious or causative mistakes," he said.
"In every case, what happened was, as each of them would have it, someone else's fault."
Mr Millett stressed that the first part of the inquiry found the work "did not comply with certain key aspects of the building regulations".
Families and friends of victims were present in the hearing room in Paddington, where inquiry chairman Sir Martin Moore-Bick opened the second phase.
It comes after Benita Mehra resigned over her links to the charitable arm of the firm which supplied the cladding.
The Cabinet Office has defended her appointment, though it has not said if or when she will be replaced.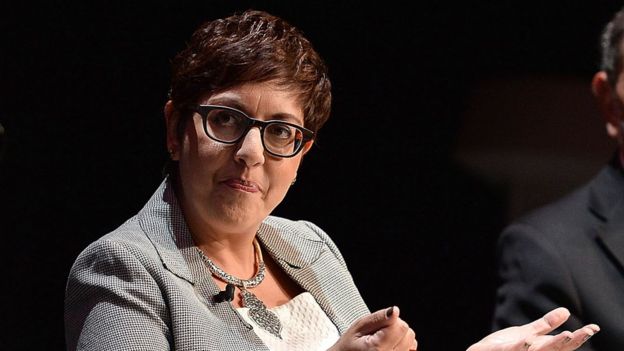 Michael Mansfield QC, who represents some of the victims' families, said there has been "a stunning silence" from the government over Ms Mehra's resignation.
Grenfell United – a group representing survivors and bereaved families – has accused the government of failing to carry out "basic checks", while London Mayor Sadiq Khan said Ms Mehra's appointment should never have been made.
Grenfell United also called for the inquiry to change how it deals with families, saying concerns had been raised "many times" about the "indifference" shown towards the bereaved and survivors.
"We need to know that the inquiry team will change how it deals with families, remove any blockages that staff may be creating and bring this process back to putting families at the centre," the group added.
In response, the Cabinet Office said: "There are robust processes in place to ensure the Grenfell Tower inquiry remains independent and that any potential conflicts of interest are properly considered and managed.
"As with any public appointment, due process has been followed in this case, and Benita Mehra's appointment was approved."
Engineer Ms Mehra was a past president of the Women's Engineering Society, which received funding from the Arconic Foundation.
Arconic supplied the cladding on the outside of the west London tower block.